custom Aluminum frame Storage Shed framing Construction
FOB Price:23
Port:shenzhen
Minimum Order Quantity:120
Supply Ability:10000
Payment Terms:T/T
Contact:0
Mobile Phone:
E-mail:
Our company has specialized in sheet metal fabrication machinery since 1983,our customers are mostly from America, Europe, Australia, Japan, Korea, etc.
custom Aluminum frame Storage Shed framing Construction for sale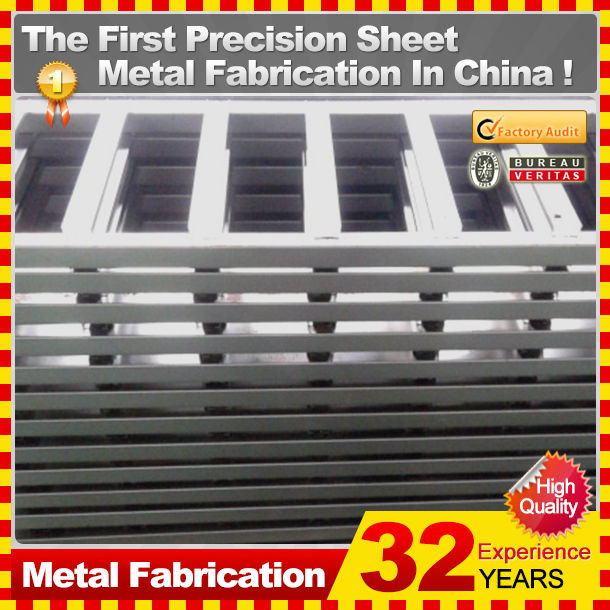 specification of our custom polishing/powder coating Aluminium Profile frame for Advertising Light Box / custom Aluminum frame Storage Shed framing Construction
1. Construction cycle is short, high efficiency : Aluminum formwork system for the fast form removal system, generally 18-36 hours to form removal, so only one layer of aluminum templates plus three single support can be used, a layer of the normal construction of up to 3-4 days, thus greatly shorten the construction period, the construction units to save administrative costs, as well as real estate developers to shorten the development cycle .
2. Reusable Low cost : Regulate the construction of a template can be flipped 300 times or more, use of low cost
3. Easy construction, high efficiency : Aluminum formwork system assembly is simple, convenient installation, simply pro rata increase the standard board, light weight aluminum template per square meter 18-25KG. Construction process is completely assembled by hand, transshipment; does not depend Lifting Equipment
4. Good stability, high capacity: capacity up to 60KN
5. Wide range of applications : Aluminum formwork system is suitable for all building components, such as load-bearing walls, columns, beams, stairs, balconies, etc., are available through the cement pouring at once
if you are interested in these ,please feel free to contact with me .
port: Guangzhou shenzhen foshan
MOQ:10 sets
Packaging Details: 1. package materials as per customers 2. package size as per customers; wood pallet can be filled the following container: 20 plain container:5.69mX2.13mX2.18m,Gross weight 17.5 tons,Cubage 24-26 square meters; 40 plain container:11.8mX2.13mX2.18m,Gross weight 22 tons,Cubage 54 square meters.
Delivery Detail: 20-30 days after received the T/T deposit
Welcome all kinds of custom,OEM metal fabrication,steel fabrication service!
Item name:

stainless steel fabrication

Material:

Steel, stainless steel, aluminum, brass etc.

Making process:

Laser cutting,CNC Punching,CNC Bending,Tig Welding,Mig Welding,Riveting, Grinding,Stamping, Assembling,etc.

Surface treatment:

Powder coating,Hot galvanized,Painting,Polishing,Brushing,Cataphoresis,

Chrome/Zinc/Nickel plating, Anodize,Electronic polish,silk-screen etc.

Major Equipment

Laser cutting machine;

CNC shearing machine;

CNC Puching machines;

CNC bending machines;

Tig welding machines;

Mig welding machines;

Spot welding machines;

Stamping machines;

Rolling machine;

Pipe bender;

U-shape extrusion press;

Cold press;

Turning machine;

Milling machine;

Grinding machine;

Oil hydrulic press;

Serve type

OEM ODM

File formats:

Pro/Engineer, Solid Works, Auto CAD

Certification

ISO 9001:2008, Production Assessment
What we do?
We manufacture almost anything from Mild Steel, Stainless Steel and Aluminum such as electrical cabinet, network cabinet,tool cabinet, display rack,equipment enclosure...The process includes laser cutting, bending ,welding,powder coating and assembling.
1) Is sample order accepted?
Yes, sample order is accepted. You can place a trail order to evaluating the product quality and fabrication skill first.
2) Why do we need to charge you 3 times of the unit price as the sample fee?
Most of our products are customized according to customers' draft and detail requirement. But it would cost us much to make a sample only than to make 1 pc during production order. Therefore, we need to charge you 3 times as the sample fee first.
But after you place the production order, we will return the rest(2 times sample fee back to you), which means you only pay the unit price for the sample.
3) Why our production time usually is 20 -30 working days?
This is the metal fabrication normal time. Because we don't have many products in stock.
4) Why we don't have many products in stock?
Because we are a metal fabrication factory, most of our products are customized, and we have made a non-disclosure agreement with our customers. We cant and we wont sell the same products to other customers.
5) Why we need customers supply us their own sizes, product material or even processing drawing?
Metal fabrication involved in different metal plates thickness, dimension and processing scope of our machine etc. we need the detail information to count the basic cost accurately and then quote you our best price.