Camper trailer- off road/hard floor
FOB Price:3000
Port:guangzhou
Minimum Order Quantity:10
Supply Ability:100
Payment Terms:40% deposit TT
Contact:0
Mobile Phone:008613924805623
E-mail:anna@kindleplate.com
When you're itching to experience the outdoors in a whole new way, you want a camper trailer that comfortably fits the family and the family budget. Kindle could help you make custom off road camper!
Our Camping Trailer notably expand your available space, making smaller vehicles a practical option for wherever away from home adventures you take.
1. Material: Cold rolled steel, stainless steel, aluminum,etc.
2.Floor: 2.00 mm flat steel floor (Chequer plate optional)
3.Frame: 100 x 50 x 2.75 mm extended draw bar.

4.Tire: 15" rims and 235/75R15 tire.

5.Spring: Heavy duty 6 leaf shackle springs.

6.Equipments: can holders, Gas bottle holders, Luxurious Aluminum chequer plate front storage box with lock, Spare wheel holder with spare tire, Jockey wheel.
7.Water supply: 80L food safety material water tank; electric water pump and recharger.
8.Sink and kitchen: Stainless steel sink & kitchen.
9.Surface finish: Powder coated (all colors are available)
10. Gas bottle holder: 1 x 4.5KG located on the draw bar
Side storage: 1x storage boxes on the right side of trailer box
Suspension: Independent suspension system with double shock absorbers
Tool box: Fully welded tool box with weather seals
Anna Yang |
Foshan Kindle Plate Working Co.,Ltd.
Email:anna@kindleplate.com
Mobile:86-13924805623 | Tel:86-75781632928 | Skype:
yang.anna1024
No.1 Keyun Middle Road, A Area of Shishan Technology Industry Zone, Nanhai District, Foshan City, Guangdong Province, China.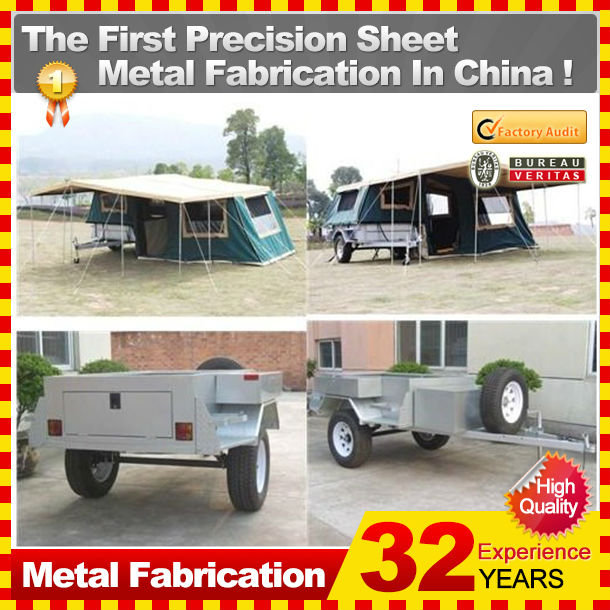 4x4 camper trailers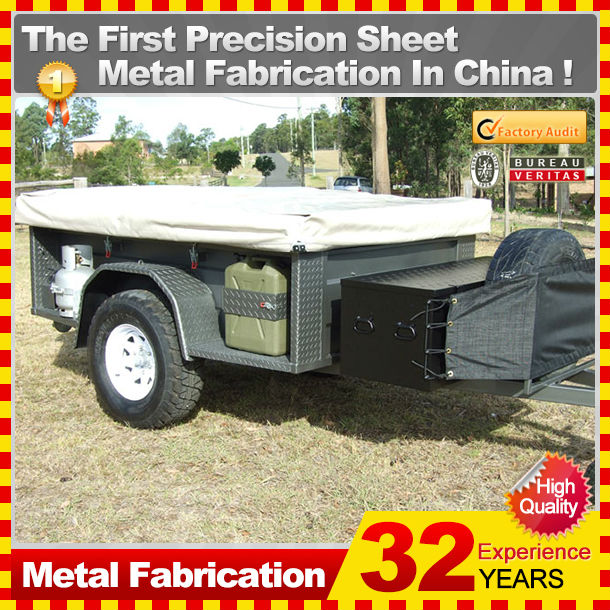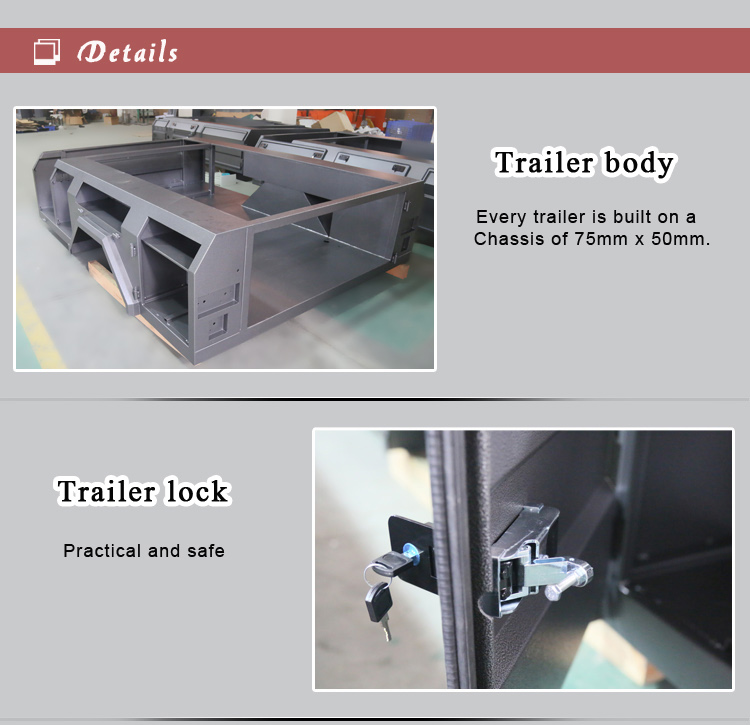 4x4 camper trailers ,china manufacture since 1983

4x4 camper trailers ,china manufacture since 1983

4x4 camper trailers ,china manufacture since 1983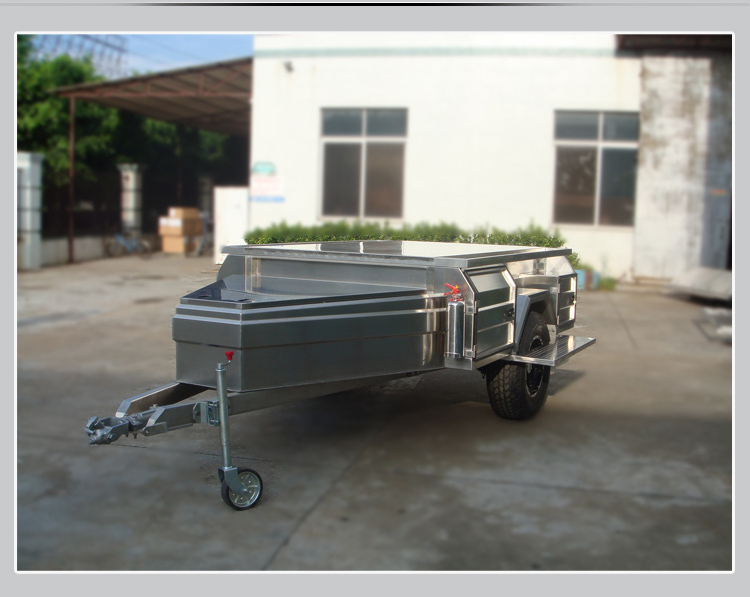 4x4 camper trailers ,china manufacture since 1983